Want to know how to get around London?
Living in London as a student can be a challenge—you move to a completely new place and may find it difficult to navigate around this huge metropolitan city. Throughout your language stay at Eurocentres, you might want to explore the city and experience London for it's sights, nightlife and activities. We have prepared a simple guide to kick-start your journey around London using the most cost effective ways possible, (see infographic below)!
Want to know more information about the Oyster Card? Click here.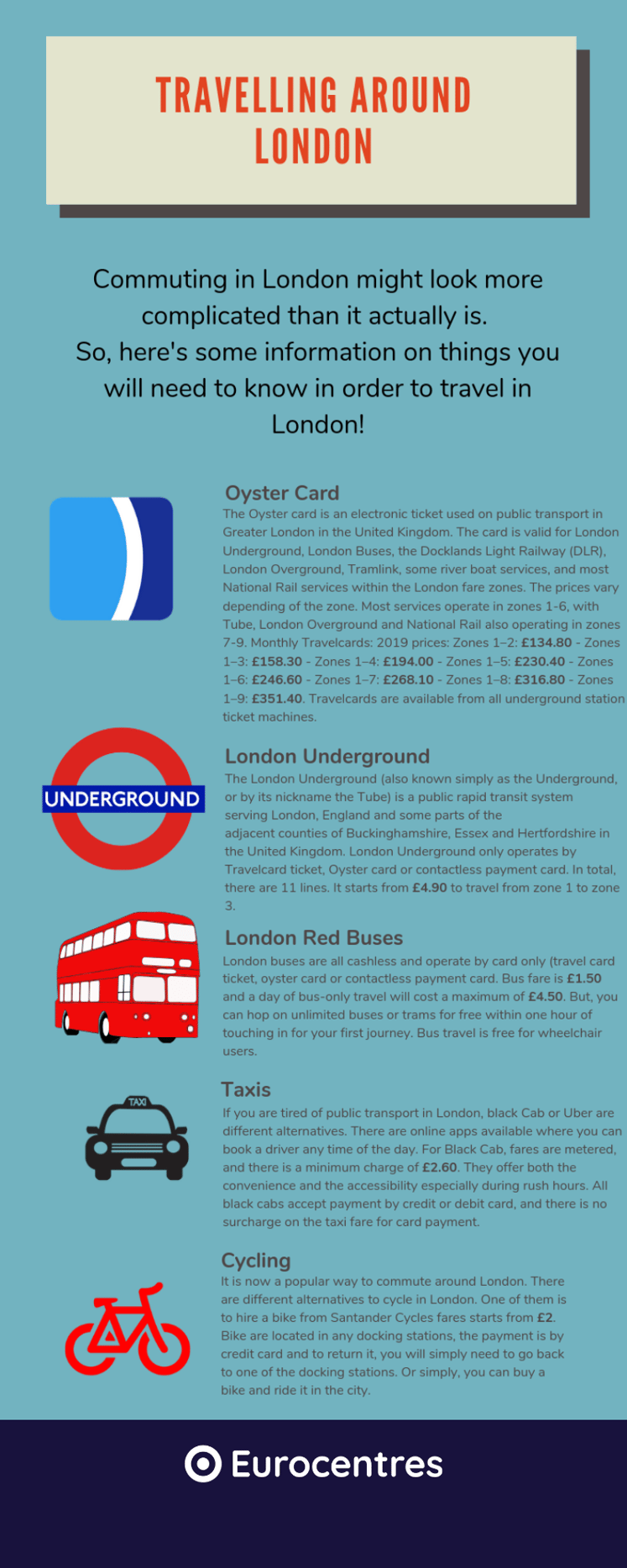 - Created by Dina. B